We preserve your precious memories by digitizing your treasured photos, movie film, video and audio recordings, negatives and slides.
Welcome To
Photo, Video, Audio
and Digital Solutions
115 N Madison St, Bloomington, Indiana 47404
Phone: 812.333.1212     E-mail:  info@photosolutions.com 
We offer a complete range of services as related to photography, photo, video and audio archiving, photo printing, and photo restoration.
Not in our area?  Feel free to call and discuss your project.
We may pay shipping of your items both ways!
We accept cash, checks, and all major credit cards.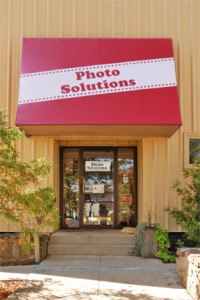 For more than 30 years, Photo Solutions has partnered with CHADON Photographers, serving clients not only in Bloomington, Indiana, but throughout the Midwest.  With a robust internet presence, our client base has spread far and wide.  We have several resourceful and experienced technicians who take great pride in helping clients solve their photo related technical problems as well as achieve their personal imaging objectives.  This personal service and attention to detail are what many clients return for time and again.
Explore the menu above to see how we can help you with any of your photo, audio or video needs.  Do you have a project that doesn't seem to fit in any of the categories above or is just slightly different than what we have here on our website?  Feel free to call us, email us or stop by our store to discuss your needs and what you would like to have done!
Frequently Asked Questions